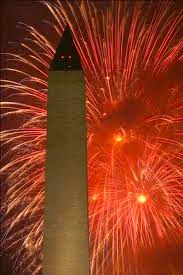 Are you familiar with picture taking rules?
"Why don't you come over and let's go through my vacation pictures!"  Ohhhh God!  How many times have your friends asked you over to take a look at their "fabulous" vacation pictures…and you'd rather be…ironing your hair?  Enough said?  In most instances: B-O-R-I-N-G!   It's unbelievable to me how many people have no idea how to take fun/interesting pictures.  What's worse, is they expect you to "ooh and aah" over them.  I'm your friend, I'm not an actor! Balance photogs, you need balance when you're taking a lot of pictures!
Here are the Gay Guy rules for Picture Taking:
1. Make sure that there are people in most of your pictures — people we know would help.  If we can only have you, after awhile, try to get someone else who looks interesting in there with you too. Without people in your pictures, it becomes an endurance test looking at 300 pictures of Mount Kilimanjaro. If all that's photographed is the mountain and maybe a big pile of dung someone along the way found interesting…it's not interesting!  Put people in your pictures! If there is something noteworthy that you're taking a picture of, get yourself or your friends in the front of it.  Kneel down by the dung!  You'll give it scale and you'll certainly look like a moron – now that is fun!    "A picture is worth a thousand words"…but if there are people in them, maybe you get two thousand!  "Look at her hair!" /  "They really made you wear khaki?"  Get it?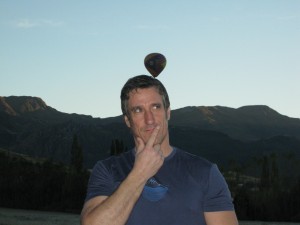 2. One of the best ways to make your pictures more memorable is if you or your friends get yourselves into positions where it looks like your are holding something up with your hand, head, tongue.  The more unorthodox, the better.  See a statue of a hot General?  Why not get right in front of him,  get on your knees…and…say a prayer for him!  (I know where your mind went…good job!)   Think "The Washington Monument".  So phallic—so large—so little time!  Get some action into your pictures.
3. If you've decided along the trip that you absolutely hate the person you're traveling with — just take pictures of your feet.  Everyone likes their feet, right?  Actually, I enjoy taking pictures of peoples shoes…it's a lot more interesting than it sounds.
4. Don't be a hog!  Take pictures of others too, Narcissus!  There's the other extreme where the person vacationing is in every-single-frickin-shot! No matter how hot they are, it gets boring if all we see is them.  OK, maybe a few body shots would be interesting?  I could look at that all day long!  I'm getting off subject.
5. Practice your smile!  New Rule:  Say: "WHISKEY" when you get your picture taken!  Never-ever say "cheese" again.  Try it.  "Whiskey" makes you use muscles in your face that lifts your smile and makes it look a lot more natural.  "Cheese" makes you pull your face back to the sides — and no wonder you hate to have your picture taken.
Final note:  If you want your friends to come over to look at your pictures —You Serve Cocktails!
—Let me hear from you.  Leave a post!  What do you think are the 5 things people need to know when they travel with someone they haven't traveled with before?   Or, send me some of your most fun pictures, maybe I'll put them up on the site—