I've gotten a lot of great information since my posting: "Oprah's Skin Care Regimen — You Can Do Better" / "Don't Waste Your Money on Lancer Skin Care Products." To recap, Dr. Lancer is Oprah's Beverly Hills dermatologist and he has a skin care line that O raves about.  Trust Me: You can look "radiant and glowing"  without spending a fortune!
NEW INFORMATION: Detailed Regimen / Glytone Skin Care Products / Adult Acne Treatments / Post Menopausal Skin

His products are going to cost you $200.00 — a month! According to dermatologists, you can get just about the same results from over the counter (OTC) products that you can pick up at CVS, Walgreens or order on-line — all for a fraction of the cost of what O is spending.  I've had several comments already from people using the OTC products I recommended last week and they're already getting "glowing" results.
1. Dr. Lancer's Polish ($50)  This is his facial scrub — don't waste your money
Use: Burt's Bees Peach and Willowbark Deep Pore Scrub.  It's got all sorts of good things in it and it's only $8.00. Remember, all you're doing is removing dead skin with a facial scrub.
2. Dr. Lancer's Extremely Clean Cleanser ($50) — don't waste your money.
Dr. Carolyn Jacob, Chicago Dermatologist said the following:
"You need to wash your face twice a day with a cleanser that has a glycolic acid (AHA) in it. It's best for oily to normal skin." Here's two products that fill the doctor's order.   They are inexpensive and they work:
Use:   Alpha Hydrox Nourishing Cleanser — (about $7.00) Use this twice a day. Use:  Alpha Hydox AHA Suffle . ($15.99.) You put this on after you've used the cleanser and before your moisturizer.
If you have dry skin: Use: CeraVe Cleanser. $9.00
3. Dr. Lancer's Repair ($100) This is his "replenishing moisturizer".   — don't waste your money.
Dr. Jacob recommends that you "use a daily moisturizer that has an SPF 30 or higher in it and if it has AHA in it, all the better." I couldn't find one with SPF 30 and AHA on the Internet, but once again, Alpha Hydrox came through but with a lower SPF of 15.
Use: Alpha Hydrox Sheer Silk Moisturizer with SPF15 (daytime) $14.99
Dr. Jacob also recommends that you use a product that contains Retinol after you wash your face at night:
Use: Alpha Hydrox Retinol ResQ (evening). $15.39
DETAILED REGIMEN
1. use the facial scrub at least once a week
2. use a facial cleanser with AHA's in it, morning and night — or for dry skin use CeraVe Cleanser
3. use Alpha Hydrox Soufle after you cleanse your face — morning (if you're using Alpha Hydox)
4. use a moisturizer with AHA's and SPF 30 (if you can find one with SPF 30) — morning
5. use a product with Retinol in it after you wash your face —Alpha Hydrox Retinol ResQ — night.
I'm recommending these products because my dermatologist tells me that what's in them, works. I think when it comes to moisturizers, I really love the Oil of Olay Regeneris Skin Care Line (buy it at Costco, it's a lot cheaper there), but it doesn't have all the AHA's in it. Maybe I'll just wear it as a treat! The Alpha Hydrox line has about everything Dr. Jacob suggested. It's up to you and the results you want to achieve.  Here's one more great option:
GLYTONE PRODUCT LINE: If you just can't imagine using drugstore products, try Glytone. These products are "medical grade" and you can buy them on-line or in many dermatologist's offices. This is more expensive than what you'll find at the drugstore, but it is amazing stuff.  Glytone has just about everything you need that's been referenced in this post — from oily/ combination skin to dealing with age spots. Educate yourself at Glytone's Web Site — this is strong stuff.  Internet search: "Glytone,Discount" and you'll find some good deals on-line.
ADULT ACNE/ OILY SKIN: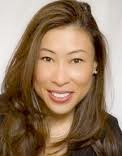 Tomi Wall, MD —  Oakland, CA Dermatologist
Dr. Wall said she is getting great results from prescribing: Atralin for Adult Acne.
www.atralingel.com
You can get it prescribed from either your dermatologist or maybe from your general practitioner.
Seth Matarasso, MD – San Francisco Dermatologist:
Patients with oily skin should try Glycolic acid (AHA) or salicylic acid (BHA) washes that help to exfoliate the skin, unplug pores, and decrease the oily feel. For adult acne, add a topical benzoyl peroxide cream daily (careful though, it can bleach your clothing and towels) and a Vitamin A cream at night (Retinol, Retinaldehyde in the active ingredients). If those don't help after 2 months of use, consult your dermatologist (or just jump straight there since they have more powerful medications to clear your skin fast!).
POST MENOPAUSAL SKIN:
Carolyn Jacob, MD — Chicago Dermatologist                                                                                                                                                        "Oily peri menopausal skin does well with a glycolic or salicylic acid cleanser, a mattifying gel, and a retinol product at night. Use a rich hydrating eye cream around the delicate eye area."
Thanks for checking out "The Go To Gay Guy."
Note that I am not being compensated by any of the product manufacturers I've mentioned. I am not a physician, just a practical guy.  This is the best advice I can give you — advice I've gotten from people who do know or from my own experiences.
(GG Tip) Print this article and tape it to the inside of your bathroom mirror or cabinet so you'll always have it as a reference it.